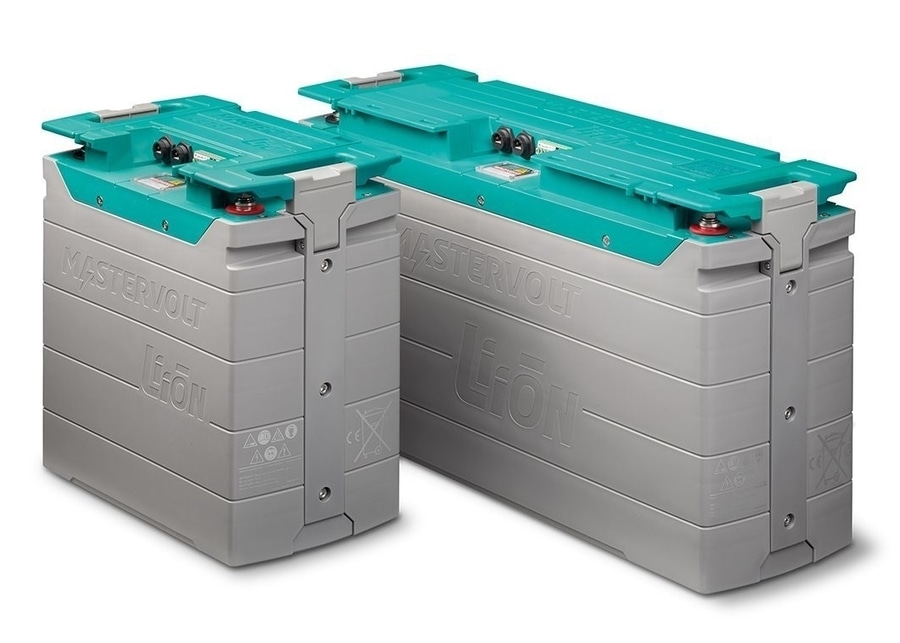 #

Product Trends
MASTERVOLT IMPROVES LITHIUM BATTERY RANGE
Mastervolt has three new Lithium-Ion batteries – the MLI Ultra 12/3000, the MLI Ultra 12/6000 and the MLI Ultra 24/6000.
The new batteries will be manufactured at a new dedicated production plant that Mastervolt has recently opened to meet the growing demand for powerful Lithium-Ion batteries across several markets. Mastervolt's engineers have developed these larger capacity batteries to be deep-cycle domestic supply batteries for use onboard marine vessels and in mobile applications to provide more power, over a longer period of time, while taking up less space and weight.
These new model provide 20% more density and 15% more capacity in Amp Hours, and a greater battery cycle life as a result, compared to Mastervolt's previous largest models.
The new Mastervolt MLI Ultra 3000 and MLI Ultra 6000 both have a realistic lifespan of over 3,500 cycles and can safely use up to 80% of their capacity before needing to be recharged, offering five times more energy storage than lead acid batteries, which can only safely use up to 50% of their capacity before needing a charge. The MLI Ultra 3000 and MLI Ultra 6000 can be recharged within 60 minutes.
www.mastervolt.com