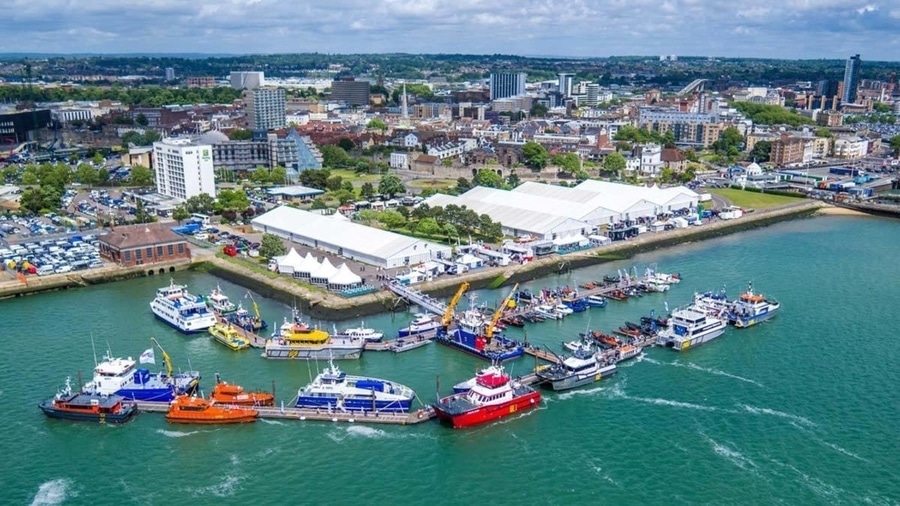 #

Trade Shows & Events
Registration now open for Seawork 2023
The 24th edition of Seawork, Europe's largest commercial marine and workboat exhibition, returns to Mayflower Park on 13-15 June 2023.
The show is expected to attract more than 6,400 visitors from more than 60 countries. Seawork will be welcoming back over 45 associations and supporting organisations, including International Harbour Masters Association; Big Blue Ocean Clean Up; Royal Institution of Naval Architects (RINA); International Ship Engineering Service Association Ltd (ISES); Association of Brokers and Yacht Agents (ABYA); Yacht Designers and Surveyors Association (YDSA).
Government will also be represented, including the UK Department for Business and Trade and the Ministry of Defence.
The Workboat Association and member companies will be showcasing the latest products at the Workboat Pavilion, with events including "Get Set for Workboat 2050 Series 3 Session 5" and The Safety Forum focusing on emergency preparedness.
The Association of Diving Contractors (ADC) presents the Divework Pavilion at Seawork, showcasing the popular Dive Tank with its varied demonstrations. ADC also hosts a reception at the Divework pavilion on the afternoon of Wednesday 14 June.
Other organisations from the wide range of those presenting at the show include the Chartered Institution of Civil Engineering Surveyors, the Institution of Civil Engineers, the International Institute of Marine Surveying and Maritime UK.
New users can now register on seawork.com to attend the event in Southampton as well as engaging with exhibitors and doing business on Seawork Connect.
Those who attended Seawork last year will already be registered on the website, so they can sign into their profile on Seawork.com
Attendees can also download the Seawork App to explore the conference schedules, view and message exhibitors and set up meetings.