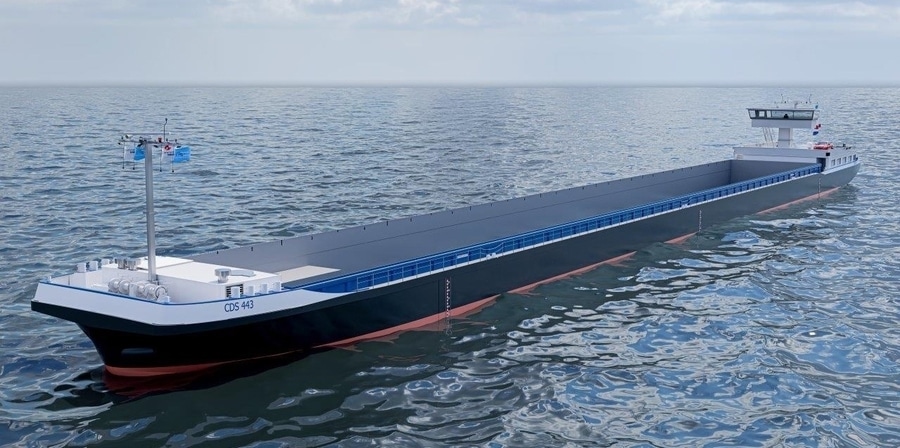 #

Industry News
MERLIN GROUP ORDERS 135M DRY CARGO VESSEL FROM CONCORDIA DAMEN
Inland navigation shipyard Concordia Damen (NL) will build a 'Type CDS443' container ship for ID Shipping and Merlin Group.
The vessel measures 135m by 14.2m and is the first vessel of this type, which is an improved version of an existing hull shape.
This design has been further developed over the past two years: the updated hull shape leads to 20 per cent fuel savings.
Efficiency and sustainability considerations and cargo capacity were the deciding factors for Merlin Group to contract Concordia Damen.
Besides the Dutch and Belgian markets, the vessel will be deployed on the Rhine River.
Merlin Group, a company of Dutch inland shipping entrepreneur Jan Kleine, is not a traditional shipping company, but rather a 'participation company', i.e. every vessel in the fleet is a joint endeavour of Merlin and a partner.
With a fleet of currently nine vessels, Merlin Group mainly operates in the Netherlands, Belgium, Germany and Switzerland and is now expanding its fleet to put its sustainability aspirations into practice.