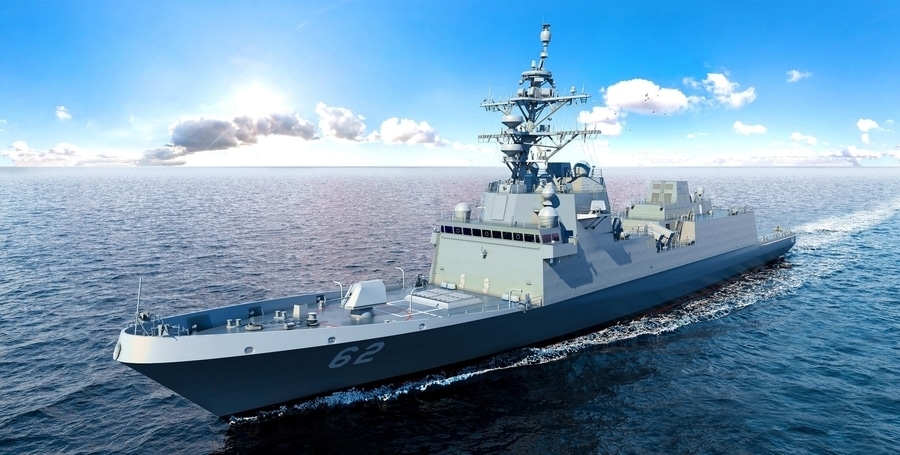 #

Industry News
Fincantieri Marinette Marine contracted to build fourth Constellation-class frigate
The Department of Defense has announced that Fincantieri Marinette Marine was awarded a $526 million contract to build a fourth 496'x65'Constellation-class frigate.
FMM received the contract for the first-in-class Constellation-class frigate in April 2020, and since then the Navy has exercised three options for follow-on vessels.
Construction on the first frigate began in late August last year in Marinette, Wis., and FMM is scheduled to deliver that ship, the future USS Constellation, in 2026.
"We at Fincantieri Marine Group are proud to lead the Constellation program, and along with our partners and suppliers, we remain committed to building tomorrow's Navy," Marco Galbiati, CEO of FMG, said in a statement announcing the new contract.
The Navy Constellation (FFG-62) class frigate is a multi-mission warship designed for operation in littoral and blue water environments to conduct air, anti-submarine, surface and electronic warfare, in addition to information operations. The generator sets are based on the MTU 20V 4000 M53B engine and provide a total power output of 12 MW for propulsion and on-board power supply. each ship will also be powered by a GE LM2500+G4 gas turbine.